Collect meaningful
website

feedback
Ybug allows website users to send visual feedback with annotated screenshots, and automatically attaches contextual information about user environment.
Trusted by many amazing companies






Easy point & click feedback
Get all the important information you need to fix the bug. Together with the user's feedback, Ybug will automatically send browser environment info and Javascript console output.
Try it for free
Is Ybug for you?
Ybug is a popular solution for anybody involved in the web development process – testers, devs, product managers and other team members. It helps improve the web and make the process of reporting and fixing bugs more effective.
Features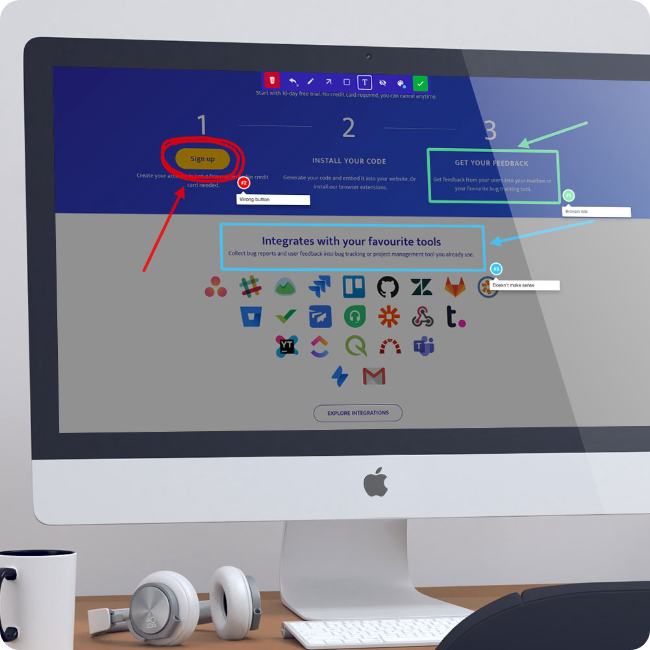 Feature
Visual
Users can make screenshots of your web, comment on particular areas, draw with a virtual pencil, and add arrows or rectangles. Plus, the whole tool fits your branding perfectly – you can customize its colours, texts, languages and more.
Visual feedback with screenshot
Custom branding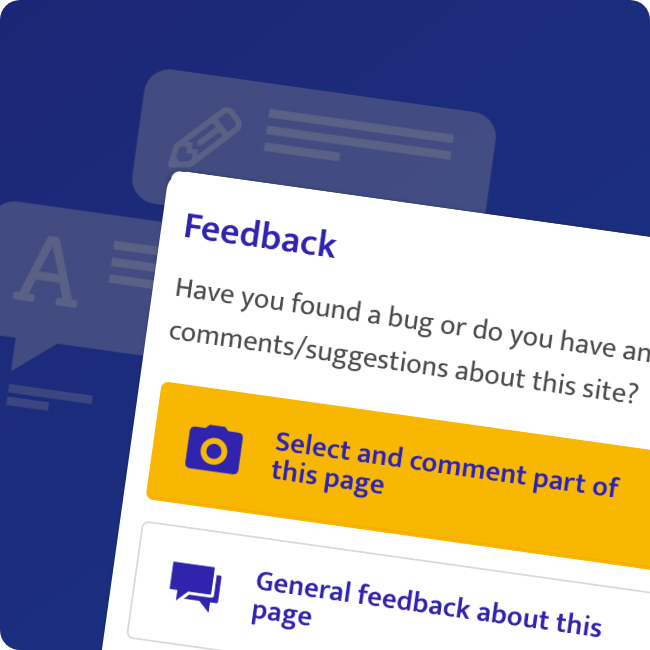 Feature
Flexible
Ybug will fit into your workflow easily. It integrates with 2,000+ third-party apps, works in all modern browsers, and can be used on different display sizes, be it desktop, tablet, or phone. You can also install the bug tracker as a Chrome, Firefox or Edge extension.
Chrome, Firefox & Edge extensions
Integrates with 2,000+ apps
Works in all modern browsers and devices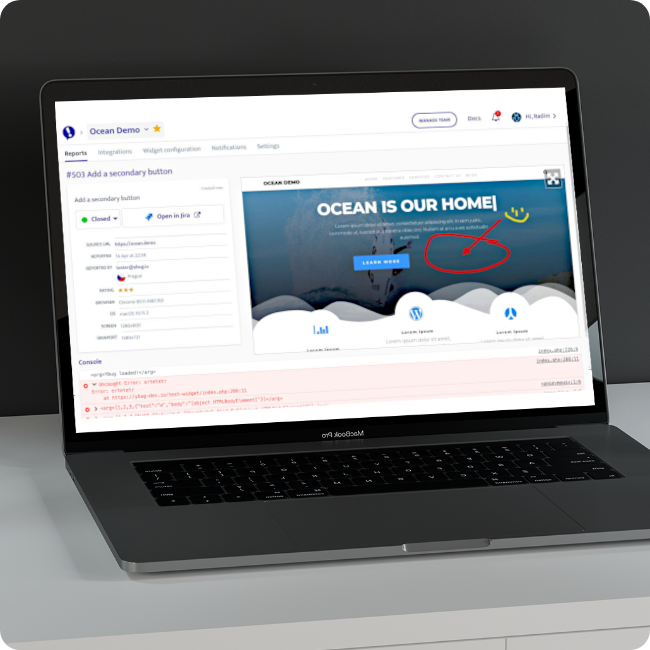 Feature
Clever
Get all the important information you need to fix the bug. Ybug automatically includes environment details such as site URL, user's browser, operating system or display size, and captures Javascript errors and console output. Debugging has never been easier.
Get all the information you need
Client-side error recording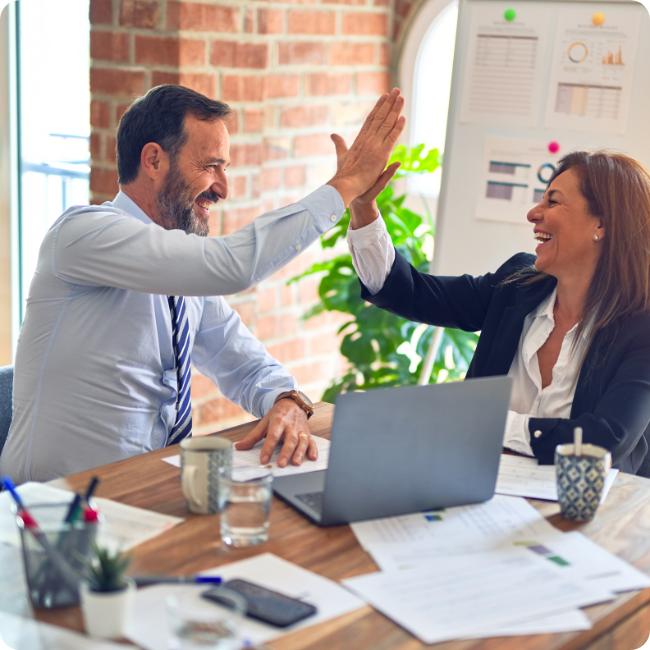 Feature
Easy
Ybug is intuitive and easy for anyone, whether they have technical knowledge or not. The feedback form includes uncomplicated features such as taking screenshots or evaluating the page on a visual scale of stars. You can add the feedback app to your website in a few minutes by just copying & pasting a piece of code into your site.
Easy to set up
Intuitive feedback tool
Quick login for everyone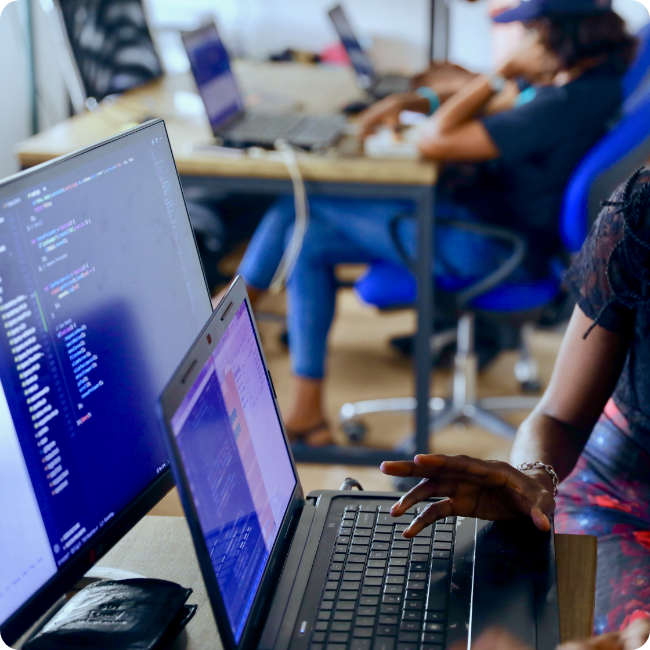 Feature
Ready
Ybug is ready to fully support your site, not only with regard to bugs. Its launcher button takes only one small request to load, so that it doesn't slow your web down. All data are stored in the EU, secured, and anonymized – in a 100% compliance with GDPR.
We care about site performance
100% GDPR compliant
Easy to set up
Start with a 10-day free trial. No credit card required, you can cancel anytime.
1.
Create your account in just a few moments. No credit card needed.
2.
Install your code
Generate your code and embed it into your website. Or install our browser extensions.
3.
Get your feedback
Get feedback from your users into your mailbox or your favourite bug tracking tool.
Integrates with your favourite tools
Collect bug reports and user feedback in bug tracking or project management tools you already use.
Explore integrations
Here's what our users say
Interested? Start your free trial now!
Easy setup. 10-day free trial. No credit card required!
Try it for free