How does Ybug help developers?
It makes fixing bugs quick and easy.
It integrates with 2,000+ apps and therefore allows comfortable workflow.
Users report more bugs and provide more feedback.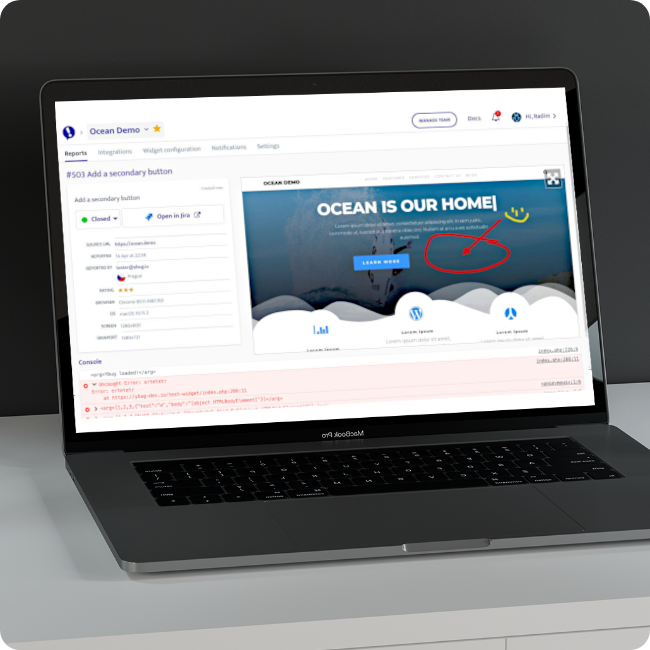 Easier issue solving
Dreaming of quicker, easier, and more comfortable bug fixing? Ybug will give it to you. You will obtain detailed, comprehensible reports including screenshots and automatically generated data about the user environment, such as the operating system or display size. Locating the bug will be a matter of seconds.
The feedback process fits into your workflow
You can integrate Ybug with other apps you already use; it has 20+ native integrations, and through Zapier even 2,000+ more. That will make the whole bug reporting and feedback process comfortable, and you will keep your regular workflow without having to adjust yourself to new apps.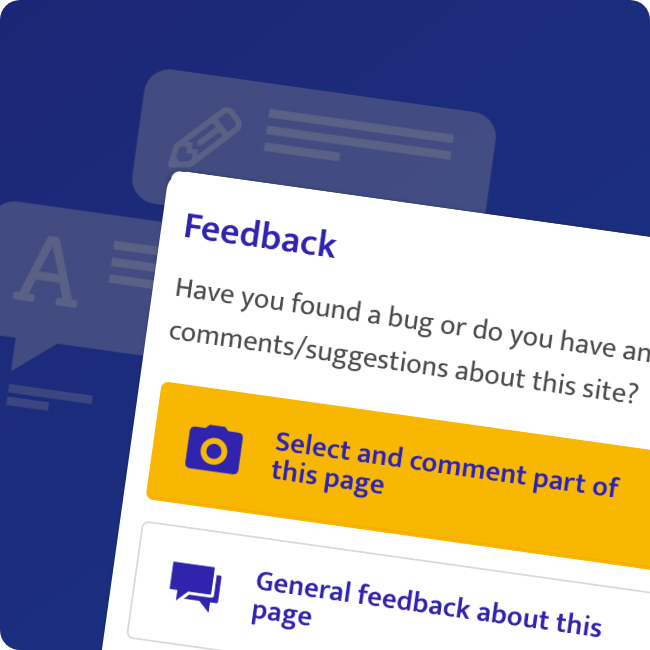 More bug reports and feedback
Tracking bugs in our feedback app is so easy that all users and website visitors will be able to do it, whether they have technical knowledge or not. Thanks to that, more bugs will be reported and more feedback will be given.
Easy point
& click feedback
Get all the important information you need to fix the bug. Together with the user's report, Ybug will automatically send browser environment info and Javascript console output.
Try it for free
Easy to set up
Start with a 10-day free trial. No credit card required, you can cancel anytime.
1.
Create your account in just a few moments. No credit card needed.
2.
Install your code
Generate your code and embed it into your website. Or install our browser extensions.
3.
Get your feedback
Get feedback from your users into your mailbox or your favourite bug tracking tool.
Integrates with your favourite tools
Collect bug reports and user feedback in bug tracking or project management tools you already use.
Explore integrations
Here's what our users say
Interested? Start your free trial now!
Easy setup. 10-day free trial. No credit card required!
Try it for free