Ybug + Jira Service Desk
Integrate Ybug with Jira Service Desk to get requests with user feedback and detailed
bug reports in your Jira Service Desk account.
Try it for free
Simple point & click feedback
Collect visual feedback, suggestions and detailed bug reports from your team or clients. Ybug captures screenshot, some important information about the browser environment, javascript errors and console output.
Get bug reports in Jira Service Desk
Get visual feedback, suggestions and bug reports from your team or clients sent as requests directly to your Jira Service Desk (or the new Jira Service Management) support team.
Ybug will automatically include all useful data such as the browser, operating system, viewport size and more.
Sign up, integrate your Ybug account with Jira Service Desk, and start receiving tasks today.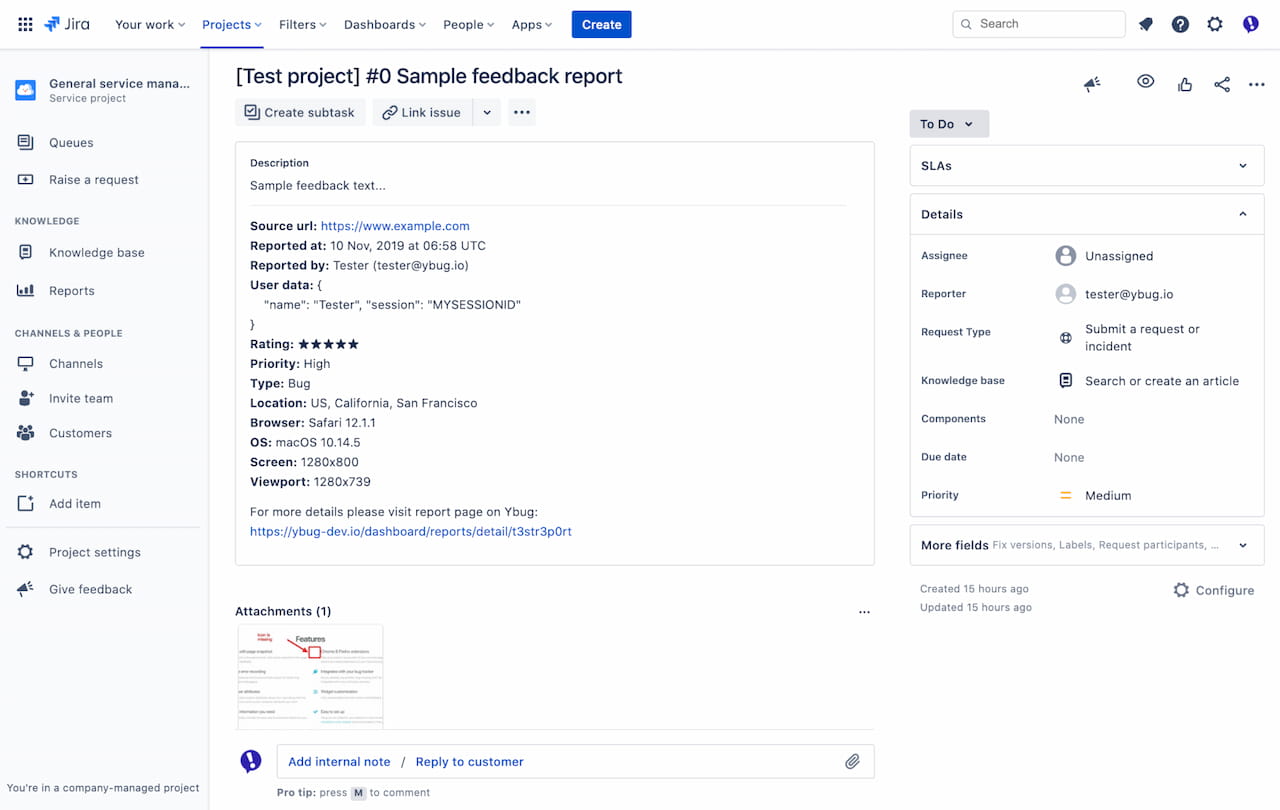 Here's what our users say