Visual
feedback and bug reporting tool for your website
Try it for free
Takes less than 2 minutes. No credit card needed.
Simple point & click feedback
Collect feedback, suggestions and bug reports from your users. Bugs can be reported very easily. Ybug can be used by inexperienced users and is very easy to set up.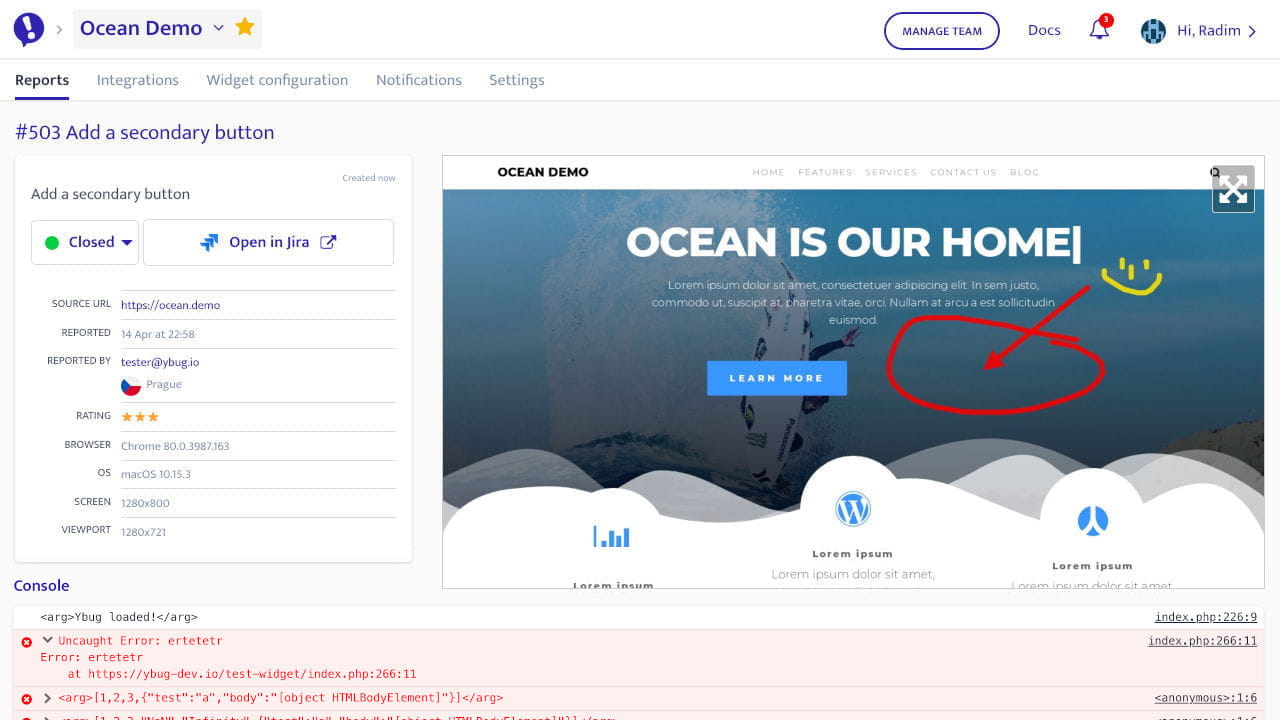 Visual report with all
the information you need
Get all the important information you need to fix the bug, including visual snapshot of the page, browser environment info and Javascript console output.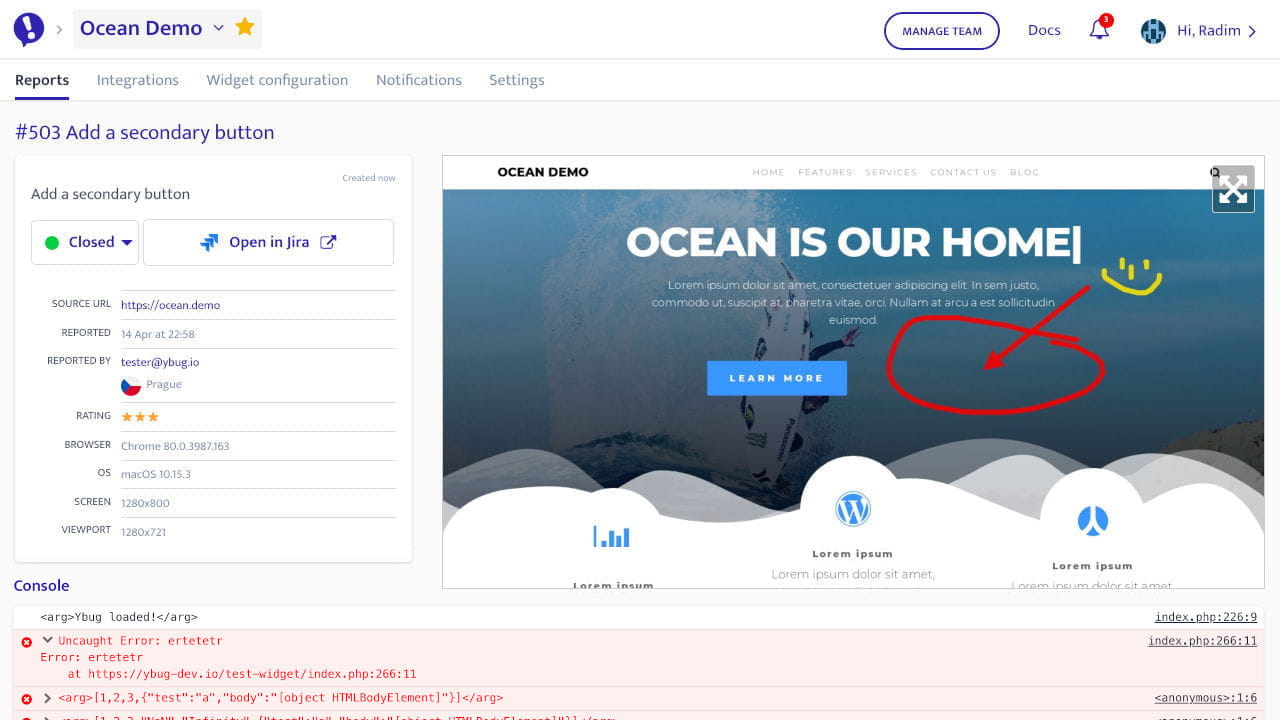 Ybug features
Feedback with page snapshot

A picture is worth a thousand words. See visual snapshot of the page along with the feedback.

Chrome & Firefox extensions

Take pixel perfect screenshot of your current page, annotate it and send it as a report/task/issue to your favourite bug tracking tool.

Client-side error recording

We capture Javascript errors and console output for faster bug reproduction and debugging.

Integrates with your bug tracker

Do you already use another bug tracking tool? No problem! Ybug integrates with many 3rd party services.

Custom user attributes

Ybug lets you send custom attributes about your user along with his feedback. You can send us over whatever attributes you want.

Widget customization

Fully customizable launcher button and feedback form.

Get all the information you need

Ybug automatically includes browser and environment details for you.

Easy to set up

Ybug can be added to any website in a few minutes. Just get your installation code snippet and copy & paste it into your site.

Works in all modern browsers

Be it desktop, phone or tablet… Need to test responsive website? Ybug is here for you.

We care about site performance

Ybug's code is asynchronous and is designed not to slow down your site. The launcher button takes only one small request to load.
Easy to set up
Start with 10-day free trial. No credit card required,
you can cancel anytime.
1
Create your account in just a few moments.
No credit card needed.
2
Install your code
Generate your code and embed it into your website.
Or install our browser extensions.
3
Get your feedback
Get feedback from your users into your mailbox or your
favourite bug tracking tool.
Integrates with your favourite tools
Collect bug reports and user feedback into bug tracking or project management tool you already use.
Here's what our users say
Interested? Start your free trial now!
Easy Setup. Free 10-day trial. No credit

card required Try it for free